David Helmer, Saline Michigan
David Helmer is the founder of The Super Auction. David is a 2nd generation auctioneer and has over 25 years of auction experience. David is a Michigan State Bid Calling Champion and has served as the President of the Michigan Auctioneers Association.
David has extensive knowledge in all areas of antiques and collectibles including sports memorabilia, coins, books, list more here. He has done hundreds of appraisals and conducted auctions for the Detroit Lions, Detroit Tigers, list more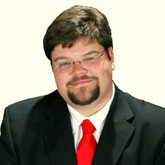 Peter Gehres, Columbus, Ohio
Peter is an auctioneer and appraiser with Gryphon Auction Group based in Columbus, Ohio. He also is a contract auctioneer for some of the Midwest's finest auctioneers. He conducts benefit auctions for organizations large and small. He is also a professional speaker and auction educator who teaches at The Ohio Auction School and Reppert School of Auctioneering. Peter is Executive Director of The Auctioneer Channel
Peter is a graduate of The Ohio State University, The Ohio Auction School and Hondros College. He has earned the Certified Auctioneers Institute (CAI) and Certified Estate Specialist (CES) Designation from the National Auctioneers Association (NAA). He is a member of the NAA, Ohio, Pennsylvania and Michigan State Auctioneers Associations. He is also a member of the American Art Pottery Association and the National Speakers Association's Ohio Chapter.